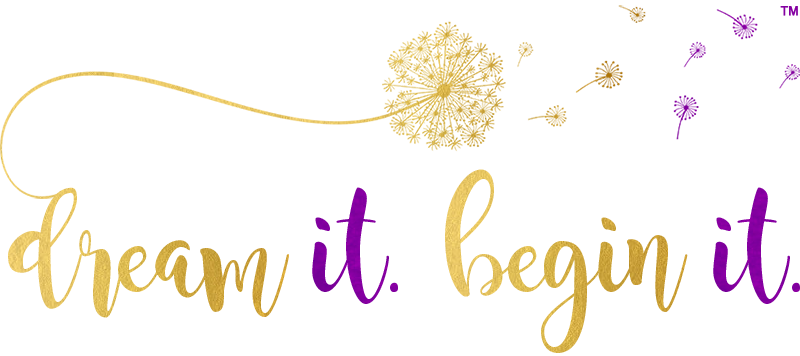 LIFE PURPOSE AND BUSINESS START-UP COACHING & TRAINING
Whatever you can do,
or dream you can do,
begin it.
Boldness has genius,
power, and magic
in it.
Begin it now.
—Goethe
Begin It Now
Do You Have a Soulful Dream in Your Heart?

~ Enrolling Now for Autumn 2017 ~
Do you have a soulful dream in your heart that you've been wanting to start?
Do you aspire to write a book, become an entrepreneur and startup a business, create an artistic body of work, or coach and mentor others in your area of expertise?
Perhaps, you're dreaming of an important project that will help solve a problem in the world, or an idea that will make everyday life a little more inspired, fun, soulful…
Let's Work Together to Bring Your Dream to Life!
I've been birthing soulful dreams into the world for over 18 years, and I know what it's like to sometimes feel stuck, overwhelmed and unsure of how or where to begin…
Let me share my years of experience with you and provide you with my soulful vision, clarity, and support to help get you started.
We'll dream together, explore your passions and ideas, brainstorm, play, mastermind, and create an actionable plan for bringing your dream to life. I'll keep you motivated and excited, hold your hand, be your cheerleader, and help keep you accountable to your plan!
I Believe in Your Dream, and I Want to See You Begin It!

The Top Reasons Why Some Dreams Never Get Started and How I Can Help
1

FEAR
I think most people would agree that "Fear" is the #1 "dream killer." There are many different kinds of fear: fear of failure, fear of rejection, fear of success… If fear has been keeping you from pursuing your dream, let's work together to explore your fear, acknowledge it, find the courage to move through the fear, and allow it to empower and fuel you, as you begin bringing your beautiful dream into the world! Following your dream takes courage. But, in my 18 years of creating dreams, I have found that "not creating" one's dreams is far more painful than mustering up the strength and courage needed to pursue them!

2

PERFECTIONISM
The need to be "too perfect" is also a major "dream crusher." It is more than okay to not be perfect, to make mistakes, to fail… Let me help you work through your ego's need for perfectionism and create your dream from your heart, with beautiful truth, vulnerability and authenticity. You can read about "Living Your Truth" in my blog, here.

3

PROCRASTINATION


The killer of all dreams, procrastination is real, and as your coach and mentor, I can help you overcome it. Let's look at why you might be procrastinating, and get to its root cause, so that you can begin moving beyond procrastination and begin building your dream!

4

TIME RESTRAINTS
We are all so busy with so many important demands on our time, as we live and work at such a frenetic pace these days. With only 24 hours in every day, it can be hard to schedule time for creating one's dream. But, in my experience, I have found that there is

always

time. In our coaching session, we will take a good, hard look at your current daily schedule and search for "time stealers" and potential "dream time." We'll work together to create a timetable for your dream that works within the framework of your life, goals and schedule.

5

FINANCIAL RESTRAINTS
Financial restraints are very real. I know this fact all too well, as I have personally struggled with finding funding for some of my creative dreams over the years, but I have always found a solution! If financing your dream is an issue for you, we'll get creative and explore alternative funding sources and/or come up with a plan for beginning your dream within your existing budget.

6

LACK OF CLARITY
If clarity is what you're missing, let me shine a light on your dream, help illuminate it for you, and offer you my soulful clarity. As your coach and mentor, I will work with you to help you clarify and refine your dream. If you have yet to uncover or fully discover the dream in your heart — your unique brilliance — your Light, let me be your guide on the soulful path of discovering your beautiful life purpose. You can read more about life purpose in my article, "Your Unique Brilliance," here.

7

LACK OF KNOW-HOW


As your coach and mentor, we'll work together to assess your dream and the practical knowledge and expertise required to create it. We'll then create an action plan to help you acquire the necessary skills and knowledge, or, alternatively, make the choice to hire someone who already has the needed skills, to free up your time, so that you can focus on other areas of creating your dream.

8

FEELING STUCK
Everyone feels stuck from time to time. I will help you identify your obstacles and begin seeing them as opportunities to motivate you to begin creating your dream!

9

A SENSE OF OVERWHELM
When we're thick in the creative process — dreaming BIG dreams — sometimes all of the details can become overwhelming. And, when they add up, they may feel daunting and undoable. Let me help you step back, breathe, and gain clarity around your dream. We'll work together to organize, prioritize and create a step-by-step, actionable plan for bringing your dream to life that isn't overwhelming, but exciting, and get you started on your way!
Do Any of These Reasons Sound Familiar to You?
Let's move through these obstacles together and begin creating the beautiful dream in your heart!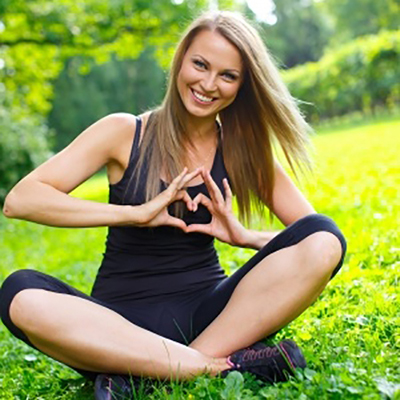 Do You have a Soulful Dream in Your Heart?
Join Me on a 3-Month Journey of Purpose, Passion and Action!
I'm Seeking Dreamers who are Driven and Committed…
To Explore… Play… Mastermind… and Create…
Who are Ready to Take Actionable Steps…
To Begin Creating the Beautiful Dream Living in their Heart…
And, Birth It into the World!
Let's Begin…
xo, valerie

"Remember that your Heart—your Truth—will never lead you astray. Let the Light of your Heart guide your way."
~Valerie Rickel
"Dream It. Begin It." is a 3-Month, Six-Session, 1:1 Personal Coaching/Mentoring Program with Valerie Rickel, Lead Coach and Founder of "Dream It. Begin It." Coaching sessions are conducted via telephone with unlimited coaching email support during the 3-month program period.
"Dream It. Begin It." is a Highly Personalized Coaching Program, custom designed just for you and your unique dream, meeting you exactly where you are at, in your very special dream stage.
Program Enrollment is Conducted through an Application Process.
Applications are Being Reviewed on a First-Come, First-Served Basis.
–> ENROLLING NOW FOR AUTUMN 2017 <–
Program Acceptance: Participants who will benefit the most from the coaching program will be notified of their acceptance into the program, via email, within one week of receipt of their application.
The program's six coaching sessions will begin within 1 to 2 weeks of acceptance into the program. Once accepted into the program, participants will be asked to book their six program coaching sessions and make their program payment.
Simply Fill out the Program Application, and then Schedule your Free 15-Minute Discovery Session with Valerie to Meet, Chat, and See if the Program is the Right Fit for You! (This Discovery Session is Optional and Not Required for Application.)

Week One:  Coaching Session 1 (90 Minutes):  "Dreamweaving"
Week Two:  Implementation Week:  Homework Assignments with Coaching Email Support
Week Three:  Coaching Session 2 (90 Minutes):  "Brainstorming and Clarifying Your Dream"
Week Four:  Implementation Week:  Homework Assignments with Coaching Email Support
Week Five:  Coaching Session 3 (90 Minutes):  "Creating Your Dream Action Plan"
Week Six:  Implementation Week:  Homework Assignments with Coaching Email Support
Week Seven:  Coaching Session 4 (40 Minutes):  "Follow-Up and Refinement of Action Plan"
Week Eight:  Implementation Week:  Homework Assignments with Coaching Email Support
Week Nine:  Coaching Session 5 (40 Minutes):  "Follow-Up and Check-in with Your Heart and Dream"
Week Ten:  Implementation Week:  Homework Assignments with Coaching Email Support
Week Eleven:  Coaching Session 6 (40 Minutes):  "Follow-Up and Assessment of Your Dream Progress"
Week Twelve:  Implementation Week:  Homework Assignments with Coaching Email Support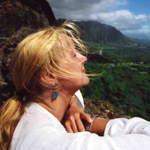 "Working with Valerie was the most inspiring experience for me personally and professionally. To have someone who really gets you is the key to any great marketing plan or business development and Valerie captured me completely. Her professionalism exceeds many in her field of expertise. My dream of launching TribeGratitude.com with integrity has come into being because of her heartfelt desire to be present in my dream process. Valerie is a gift to entrepreneurs and dreamers alike."
Valohna Wynn, President and CEO, TribeGratitude.com
"Valerie Rickel is an amazing woman whose multidimensional talents are beautifully illustrated at her SoulfulLiving.com website. The amazing thing is that unlike many webpreneurs, Valerie single handedly created her site in an elegant, aesthetic and soulful way that instantly communicates a sense of deep service and care for her site visitors and her Soulful Living community. If you are developing a business or website, Valerie is an exceptionally gifted communicator, creator and consultant whose services could dramatically enhance your project."
Jeff Hutner, Founder & CEO, New Paradigm Digest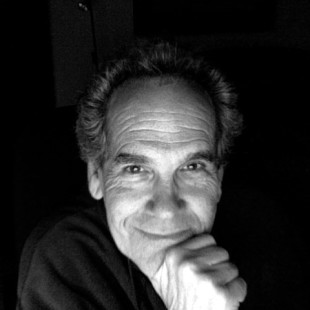 Meet Valerie, Your "Dream It. Begin it." Coach
Valerie Rickel is a Life Purpose, Business, and Wellness Coach and Founder and Creator of SoulfulLiving.com, a popular, 17-year-old online magazine and community devoted to personal growth and spiritual development. She is also the Lead Coach, Founder and Creator of "Dream It. Begin It."
Valerie's greatest passion in life is living a soulful, purposeful life and helping others do the same.
A creative entrepreneur by nature, Valerie is also a writer, designer and photographer and enjoys spending her time developing heart-centered, soulful ventures and supporting other entrepreneurs in pursuit of their creative dreams. For the past 18 years, she has been offering business coaching and marketing consulting services to soulful entrepreneurs at TheCreativeSoul.com.
Prior to pursuing her soulful life dreams, Valerie worked as a Marketing Director in the retail shopping center industry, marketing three of Los Angeles' largest, upscale, super-regional shopping malls. She is a graduate of the University of California, Los Angeles (UCLA), where she earned her Bachelor of Arts degree in geography, with a focus in psychology.
Valerie and her website, SoulfulLiving.com, have been featured in numerous print publications, including Carol Adrienne's book, When Life Changes or You Wish It Would; Pat Sampson's book,The Power of Positive People; Meg Sanders' book, The Good Web Guide to Mind, Body and Spirit; The Los Angeles Business Journal; Health magazine; Health and Fitness Magazine; UCLAlumni Magazine; Gospel Today magazine; and most recently, Bryant McGill's book, Simple Reminders.
You can read more about Valerie here and read her blog, "Everyday Miracles," here.